Where to Find High Yield Savings Accounts
An Internet bank account may be your best bet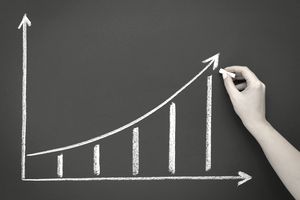 A number of banks offer a high yield savings account. What exactly does that mean, and how is it different from any other account? Let's look at what these banks mean when they refer to a high yield savings account, and where you can find them.
What Makes High Yield Savings Accounts Stand Out?
The term "high yield savings account" is just a way of saying that these accounts are competitive savings accounts. There are usually some perks to these accounts. Typically, you'll enjoy a higher APY (Annual Percentage Yield). However, you may not agree with the bank on what constitutes a "high" APY.
If that's the case, you may need to shop around to find the high yield savings account you think is most competitive. In addition to traditional brick-and-mortar financial institutions, you might also consider online banks to get the best high yield savings account.
Requirements for a High Yield Savings Account
Typically, banks only offer high yield savings accounts to certain customers. To qualify, you probably need to meet at least one of a handful of criteria. For example, you'll need to make a sufficiently large initial deposit, keep a high balance over time and limit transactions in and out of the account. You'll also likely need to maintain other banking relationships. Most of all, remember that banks only want to offer high yield savings accounts to valued customers.
Internet Bank Accounts
Internet bank accounts might be an exception to the rules above. These accounts offer higher rates with account sizes as small as $1! The tradeoff is that you have to do more of the work yourself, such as using the Internet (if you consider that work), linking accounts and managing transfers in and out of your high yield savings accounts. If you're unfamiliar with Internet bank accounts, consult this overview about them, complete with examples of providers.
How to Find High Yield Savings Accounts
Financial experts generally recommend using an Internet bank account if the consumer is more comfortable banking on the web because there they will generally run into fewer restrictions. You can find reviews of some of the popular accounts through the pages linked below:
If you're more of a bricks and mortar bank person, you should just check with your existing bank. Ask what you need to do to get a higher rate than you're currently getting. If they can't offer you anything, search for "high yield savings accounts" online. You should be able to find an established bank in your area with something to offer. That goes double if you live in a large metropolitan area with several different banks to choose from.
If, for some reason, you're still unhappy with the high yield savings accounts available to you, consider other banking tools that will generate high interest rates, such as investment CDs (Certificates of Deposit). With CDs, you'll have to agree not to withdraw your money for a certain period of time, often six months at minimum.