What is the Best Smartphone for Sales Professionals?
Part 1 of 2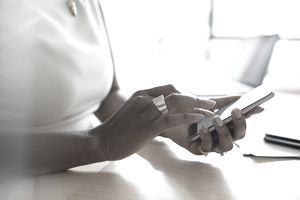 While the need for a smartphone may not be an absolute, more and more sales professionals are relying on smartphones to help drive their sales. But with all the options available, it can get confusing to navigate through all the bells and whistles and determine what is the best smartphone for sales professionals.
The most popular smartphones are Android-based, iPhones and Blackberry's and each has their advantages and drawbacks.
But unless you can afford to own all three, you need to decide what is best for you.
Email
Having the ability to send and receive emails while away from the office is one of the most important features that smartphones allow. While all 3 of the major smartphone players (and several others for that matter) include email functionality, Blackberry phones simply are better designed and equipped for heavy email users.
Whether it is the QWERTY keyboard or the enterprise security that Blackberry phones offer, this category is a strong win for Blackberry. In fact, Blackberry is so good with emails that they earn 2 points for the email category.
Blackberry=2, iPhone=0, Android=0
Texting
Sending text messages are more informal and personal than sending emails and are significantly more convenient than phone calls. Again, Blackberry, Android, and iPhone all do great with text messaging, but the Blackberry QWERTY keyboard makes texting easier, more accurate and fluid.
Blackberry=3, iPhone=0, Android=0
Social Media
Social media has become a tremendous means to keep in touch with both friends, family, and customers. Having the ability to send out a Tweet, make a Facebook post, make new connections on LinkedIn or to check the status updates on most any social media site can give a sales professional an added edge.
Not only can you highlight your company's products but also see what's happening in your customer's business and industry.
All smartphones are great with social media but Android's open architecture allows for more developers to offer their unique twists on accessing social media sites.
Blackberry=3, iPhone=0, Android=1
Time Management and Calendars
Sales professionals are, or at least should be very busy people. Having their calendars and to-do lists with them at all times can be a tremendous asset in sales professional's quest to be more efficient with their time.
As with the other categories discussed thus far, Androids, Blackberry's and iPhone's all have calendars and productivity apps available or standard. But with Android's seamless interface with Google's cloud-based services like Google Calendar and Google Tasks, Android shines above the rest when it comes to helping sales professionals better manage their time.
Blackberry=3, iPhone=0, Android=2
Apps
This is a very general and wide open category but one that is important. While you will probably never meet a sales professional who will tell you that a sale was made in large part due to his mastery of Angry Birds, there are hundreds of apps that are geared for businesses and for sales professionals.
The marketing expression coined by Apple of "there's an app for that," really hold true for sales professionals as well. Blackberry, Android, and iPhone all have their own app store and each has plenty of apps that can help sales professionals do their job even more effectively. With that being said, iPhone's simply have more apps available than Android and significantly more so than what Blackberry offers.
Blackberry=3, iPhone=1, Android=2
Half-Time
In the second part of this article, we will discuss other less obvious factors and features to help sales professionals decide what smartphone is best for them.