The Benefits of FHA Mortgage Financing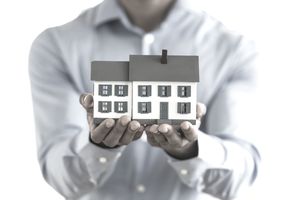 The FHA was established in 1934 as the country was emerging from The Great Depression. As part of the National Housing Recovery Act, the mission behind the Federal Housing Administration (FHA) was simple - create more homeowners.
Just 4 in 10 households were homeowners at the time and that had to change.
The problem was risk. Private capital was not available in sufficient quantity. Homeownership facilitates economic growth, helps shape communities and provides stability to neighborhoods.
40% homeowner participation will not - then or now - encourage long-term growth and economic prosperity.
The system, that was reliant solely on private capital, was broken and needed fixing. FHA did just that and can only be considered widely successful.
By 2001, the nation's homeownership rate had soared to an all-time high of 68.1 percent. In the 80 years since the much has changed and Americans are now arguably the best-housed people in the world.
Consider this, the Federal Housing Administration (FHA) is the largest mortgage insurer in the world. Notice that "insurer" was used instead of "lender" in the previous sentence. That's because FHA does not lend money, they insure it. They absorb risk.
FHA facilitates the mortgage lending process by insuring our mortgage lenders and banks against some of the risk associated with lending to borrowers who are buying their first home or coming off a major derogatory credit issue.
Without the Federal Housing Administration a whole lot of Americans - quite possibly your parents or  grandparents included - might have never be able to buy their slice of the American dream.
Since 1934, the FHA and HUD have insured over 34 million home mortgages and 47,205 multifamily project mortgages.
Currently, the FHA has 4.8 million insured single family mortgages and 13,000 insured multifamily projects in its portfolio
The principles that have guided FHA since its inception are still mostly intact today. Some of the details might different, but the mission is still the same as it was 80 years ago:
"...to create strong, sustainable, inclusive communities and quality affordable homes for all"
So, how do they do it? How are they fulfilling their mission statement in more than 70 years later in 2015?
It all starts with the down payment.
FHA Requires Only 3.5% Down
For today's home buyers, there are only a few mortgage options which allow for down-payments of five percent or less. The FHA is one of them.
With an FHA mortgage, you can make a down payment as small as 3.5%. This benefits home buyers who don't have a lot of money saved up for down payment; and, home buyers who would rather save money for moving costs, emergency funds, or other needs.
There are very few credit restrictions with the FHA loan and the agency allows your 3.5% down payment to comes as a gift from a family member, employer, charitable organization or government homebuyer program.
FHA Credit Qualifications Are Flexible
For anyone with a credit score over 580, the FHA can offer you a mortgage with a down payment that is as low as 3.5 percent.
If you have a major derogatory credit issue - bankruptcy, foreclosure, short sale or deed-in-lieu - in the past, FHA might be your only option if you want to buy.
As a housing agency, the FHA publishes and maintains minimum eligibility requirements all of the loans it insures. However, FHA lenders enforce additional requirements on FHA loans, known as "investor overlays."
A sample of investor overlays includes raising the minimum FHA mortgage score requirement; or, requiring additional time since a bankruptcy, short sale, or foreclosure; or requiring employment verification for an FHA Streamline Refinance transaction.
You can get an FHA loan if you've recently experienced a short sale, foreclosure or bankruptcy via the FHA Back to Work program.
Sometimes, a waiting period is required, but not always. Depending on your personal circumstances, you may be eligible to purchase another home using FHA financing right away.
FHA Mortgage Insurance Premiums
It may seem odd to call FHA mortgage insurance a benefit since it doesn't come for free, however, FHA MIP is what makes the FHA program possible. Without the MIP, FHA-approved lenders would have little reason to make FHA-insured loans.
The good news is that, as a homeowner or homebuyer, your . Today's FHA MIP costs are now as much as 50 basis points (0.50%) lower per year than they were in 2014.
Also, you have ways to reduce what you'll owe in FHA MIP annually including using a 15-year mortgage term for your loan; or, making a downpayment of at least 5 percent.