Travel Channel - The Trip 2018 Sweepstakes
Win a $100,000 Dream Vacation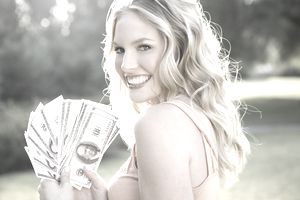 Description:
How would you like the chance to bike through a rainforest to visit a secluded waterfall, visit a water park, go horseback riding in the ocean, and other luxurious pursuits? Enter Travel Channel's The Trip 2018 Sweepstakes and you could win an amazingly luxurious 19-night trip for two to St. Lucia and Antigua. The prize is worth a whopping $100,000!
Sweepstakes Links:
Note: If the sweepstakes entry link doesn't work for you, try entering through the home page and looking for a link to the sweepstakes.
Category:
International Travel Sweepstakes, Spa Sweepstakes, Mega Sweepstakes, Daily Sweepstakes
Eligibility:
Contiguous US (-HI, AK), 21+
Start Date:
February 01, 2018
End Date:
March 30, 2018 at 8:59 a.m. ET
Entry Frequency:
1 x daily per person/email
Sweepstakes Prizes:
Grand Prize: A 19-night luxurious trip for two to Antigua and St. Lucia. The prize includes airfare, a six-night hotel stay in Antigua and a 13-night hotel stay in two different hotels in St. Lucia, adventures like horseback riding in the ocean, jet skiing, and ziplining through a rain forest, spa treatments, scuba diving lessons, a sunset cruise on a catamaran, and much more. (ARV: $100,000)
Additional Comments:
Note that no cash is included in this vacation, meaning that the taxes on this vacation will be substantial if you win.