Eggland's Best - 2018 America's Best Recipe Contest (Expired)
Submit Your Creative Egg Recipe to Win Cash and Other Prizes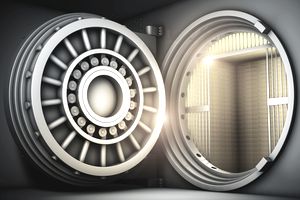 Note: This sweepstakes has expired, but you can find many sweepstakes with similar prizes on the Cash Sweepstakes List.
Description:
Eggland's Best is searching for your most creative recipes that use eggs and are inspired by your local ingredients. If you have a recipe that fits the bill, submit it into the 2018 America's Best Recipe Contest for your shot at winning $10,000 and a year's supply of free eggs or other prizes.
This sweepstakes has expired.
Sweepstakes Links:
Sweepstakes Entry Form: https://www.americasbestrecipe.com/contest
Sweepstakes Rules: https://www.americasbestrecipe.com/rules
Sweepstakes Homepage: https://www.egglandsbest.com/
Category:
Cash Sweepstakes, Creative Contests, Food & Drink Sweepstakes, Recipe Contests, Writing Contests, Medium Sweepstakes
Eligibility:
USA, 18+ and above the age of majority
Start Date:
February 13, 2018
End Date:
April 30, 2018 at 11:59 p.m. ET
Entry Frequency:
Limit of two entries per category for a total of eight entries max
Sweepstakes Prizes:
Grand Prize: $10,000 and coupons to cover a year's supply of Eggland's Best eggs. (ARV: $10,104.88)
Additional Comments:
To enter, submit a recipe that uses eggs in a unique and creative way. You must also include a description of how local ingredients inspired your recipe and why Eggland's Best is the only egg good enough for your recipe.Your recipe must fall into one of the following categories:Breakfast/BrunchMain CourseAppetizerDessertSee the rules for more details and restrictions.53 semi-finalists, one per state and participating region, will be chosen on the basis of inspiration behind local ingredient used or local dish created (40%), creativity (30%), and demonstrated passion for the superior taste and nutrition of Eggland's Best Eggs (30%).The semi-finalists will then be organized into five regions and put up for public vote.
The entries will be be judged again on the basis of taste (50%), creativity (30%), and the results of the online voting (20%) to select five finalists, one from each region.The finalists' recipes will then be judged on the basis of taste (50%), creativity (30%), and the results of another online vote to determine the winner.