Booking.com - Chief Booking Officer Contest
Win $55,000 Worth of Travel from this Writing and Video Contest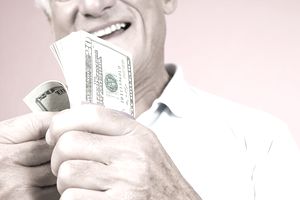 Description:
Do you love to travel and to document your experiences? Do you think you'd make a fantastic Chief Booking Officer? Enter Booking.com - Chief Booking Officer Contest and you could win a $55,000 prize that includes cash and travel vouchers.
Sweepstakes Links:
Click Here to Enter this Sweepstakes
Click Here for the Official Sweepstakes Rules

Note: If the sweepstakes entry link doesn't work for you, try entering through the home page and looking for a link to the sweepstakes.
Category:
Cash Sweepstakes, Creative Contests, International Travel Sweepstakes, Photography Contests, US Vacation Sweepstakes, Writing Contests, Mega Sweepstakes, One Entry Sweepstakes
Eligibility:
USA, 18+
Start Date:
March 07, 2018
End Date:
March 21, 2018 at 11:59 p.m. ET
Entry Frequency:
One time per email
Sweepstakes Prizes:
Grand Prize: A $35,000 travel credit for bookings on Bookings.com and $20,000 to cover taxes and additional travel expenses. (ARV: $55,000)
Additional Comments:
To enter, submit an essay of 250 characters or less describing why you would be the best Chief Booking Officer.
10 finalists will be chosen on the basis of originality and personality (50%), applicable experience with traveling (40%), and presence and knowledge of social media (10%).
Finalists will be required to travel and report back on their travel experiences through blogging and/or posting on social media. The finalists will create a three-minute video showing why they would be the best Chief Booking Officer and the winner will be chosen by the same judging criteria as above.