Is Unilever a Sustainable Investment?
Is Sustainable Living the Future of Consumption?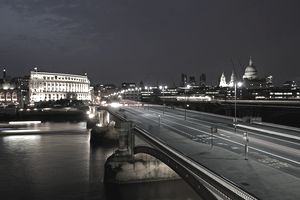 When experts are asked which company is the most sustainable, the answer is often .
The reasons for this are fairly clear when you consider that their Sustainable Living Plan is one of the most ambitious possible, setting out to .
As detailed , Unilever launched this plan originally back in November 2010 and involves decoupling their financial growth from their environmental impact while increasing their positive social impact.
 They consider this their blueprint for sustainable business. Unilever has been highly rated over time by objective observers such as the  and , who oversees the Dow Jones Sustainability Index.
Unilever's plan sets three goals as follows:
Improving Health and Well-being: By 2020, they hope to help more than a billion people take action to improve their health and well-being.

Reducing Environmental Impact: By 2020, they seek to halve the environmental footprint of the making and use of their products as they grow their business.

Enhancing Livelihoods: By 2020, they hope to enhance the livelihoods of millions of people as they grow their business.
Underpinning these goals are nine commitments supported by targets spanning their social, environmental and economic performance. They consider their plan to be distinctive because it spans their entire portfolio of brands, all countries in which they sell products and it applies across the whole value chain – from the sourcing of raw materials to factories and the way consumers use products.
They feel that they have established objective measurement techniques, including appropriate estimates and assumptions, for each of their targets.
With this plan established over five years ago, how have they been doing?
They have a built a comprehensive understanding of their footprint which breaks down as follows:
23% Raw Materials
  2% Manufacturing
  3% Transportation
  3% Retail
  1% Disposal
68% Consumer Use of Products
So this is one more case of a large company where the majority of the environmental footprint comes from the use of products.  With Ford, that percentage is 90%.  
Interestingly, Unilever measures their success in reducing their footprint to include consumer impact, not just in their own creation and delivery of products.
They are also now committed to other goals including:
Working to eliminate deforestation from supply chains

Championing sustainable agriculture and the development of smallholder farmers

Improving hygiene through hand washing, safe drinking water, and sanitation
They seem to be driving conversations further than any other company, such as heralding their European food business reaching a 100% level of traceability and certification among its use of palm oil, a key area of focus as involves deforestation.
Their commitment, in general, comes from leadership, in this case, that being CEO Paul Polman who is often seen as quite vocal on his unhappiness with short term thinking. Polman has gone as far as  to make this point clear that he feels he is building a business for the long term investor.
But how has the company been doing financially since then? Not as well. Over the past two years, Unilever is close to flat in share while the S&P 500 is up about 10%, but in fairness, Unilever is a European company listed on the FTSE 100, which is down about 10% during this same period, so Unilever is clearly doing better than others still suffering from the ongoing relative European economic malaise.  
Which fund managers like the company? There is Rochester, NY-based who appears as the largest institutional holder of NYSE ticker UL.  Funds of the Capital Group also appear as among the largest holders, and who is known to have a long-term focus.
Unilever has been known to be making its case to such longer-term focused investors. There is a case to be made for the company representing a form of 'Sustainability Beta' a term coined years ago by Valery Lucas-Leclin and Sarbjit Nahal in their book on the subject of sustainable investing.
The company's products are entrenched and their revenue is probably fairly solid even if their growth prospects are limited, they are pushing on efficiency and sustainability which may well reap future benefit arguably without that much potential downside.
Looking around at other SRI funds, Portfolio 21 owns Unilever as does Sustainable Investing giant .  Interestingly, the largest SRI fund in the US, the Parnassus Core Equity Fund, which was one of the outperforming SRI funds of the last ten years 
So the jury is out. Do we think Unilever is a good and sustainable investment? It depends. In the short term, they may not set the world on fire much as Tesla has financially and through the power of innovation, but as a committed player in a reliable sector, they likely provide a degree of protection with a stream of income that's a lot better than you can get from your local bank. I'm in.