How Do I Apply for Social Security Benefits?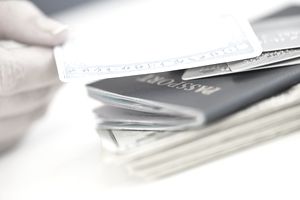 Question: How Do I Apply for Social Security Benefits?
The first thing to do is to ensure you are eligible to apply for Social Security retirement benefits. You must be at least four months away from your 62nd birthday (find out more about when to apply for Social Security).
Answer:
If you are eligible for Social Security retirement benefits, there are many ways to apply: in person by appointment only at your local Social Security office, over the phone at 1-800-772-1213, or .
The Social Security Administration (SSA) recommends the best and easiest way to apply is to do it online. Here's how to do it.
Visit , and click on the "Retirement" tab across the top, then "Apply for Retirement." The system will walk you through the application process, asking you for personal information beginning with name, address and Social Security number. The SSA says it takes every precaution to safeguard this information online, so you can be relatively sure this information is secure.
As soon as you have logged in the initial information, the system will give you an Application Number. Make note of this number. If you stop the application process in the middle, you can start again at any time without losing your work, as long as you have your Application Number. When you want to take a break, You can use the same number to check on the status of your benefits after you've filed the application.
With each item on the online application, there is a "More Info" button. If you are unclear what a question means or how to proceed, you can click on this button for help.
The application process should take about 15 minutes, but you will need to have certain information on hand. Recent employment details, self-employment details, military service or foreign employment.
If there are any discrepancies in your recent Social Security statements, you can adjust it. It will also ask about additional income, whether you have previously applied for SSI, other Social Security benefits or Medicare. In addition to your personal information, you will need your spouse's Social Security number, birthdate, and other pertinent information. When your spouse signs up for Social Security benefits, he or she will have to provide the same information about you. Your spouse may qualify for spousal benefits from Social Security. If you are divorced, you may have to include your ex-spouse's information as well.
You will also be asked what date you want your benefits to start. Consider carefully how your benefits will be affected depending on the age you start collecting. Fortunately, there is a benefits estimator built into the application to help you decide.
You can sign the application electronically and do not need to mail it in. However, you may have to send back-up documents, such as proof of birth, a Social Security card or proof of U.S. citizenship, and copies of you most recent W-2s or self-employment forms. If so, you will get an address and specific instructions.
If you don't have the documents, the Social Security Administration cautions that you should not delay signing up. The office may be able to help you with the documents, and in the meantime you do not want to delay your claim and possibly lose some benefits.
Once you sign the application online, just keep a copy for your files (you can print this out or save it electronically). If the SSA has any additional question, a representative will contact you directly. You can always call with questions of your own, at 1-800-772-1213. Or check on your status online using the Application Number you wrote down during the application process.
Find out more about collecting Social Security benefits.
When Can I Apply for Social Security Retirement Benefits?
Taxes on Social Security Benefits
Understanding Spousal Social Security Benefits
Can I Get Social Security Benefits If I'm Working?