Get Free Stuff
How to Get Loads of Freebies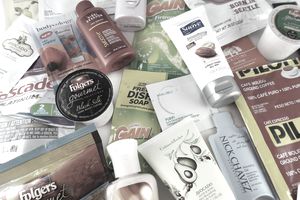 Like freebies? Here's how to get more of the things that you need and use for free:
Birthday Freebies
With all the free stuff that's available on your birthday, you might need to take the day off to go collect it all. There are food freebies. grown-up goodies and treats just for kids. Sign up for all of these offers now, so you're eligible for them on your next birthday.
Boxes
Moving is expensive enough, without paying for boxes.
Use these tips to get all of your boxes for free.
Christmas Gifts
The idea of doing your Christmas shopping for free might sound like the stuff of dreams, but if you start early enough, there are actually lots of ways to make it happen – and none of them require giving junky, thoughtless gifts.
College Tuition
You don't have to go into debt to get a degree. In fact, there are quite a few schools that offer free tuition.
Coupons for Free Products
Increase your coupon savings by snagging coupons for free products. They're easier to find than you might think.
eBooks
Feed your reading habit with these sources for free eBooks. You can even get new-release books for free.
Food
Think outside the grocery store, and start getting more of your food for free. There are even ways to eat out for free.
Fish
Always wanted a pond in your backyard? If you can manage the digging, you may be able to get your fish for free.
Garden Supplies
Landscape your yard without spending a cent. There are plenty of ways to , mulch, dirt and even garden rocks.
Gas
While you probably won't ever get all of your gas for free, there are ways to get some of your gas for free. And those free fill-ups? They're enough to turn a bad day around.
Gift Cards
Cut your day-to-day spending by grabbing free gift cards for the stores that you shop at most. Or collect a bunch, and use them to do something special.
Movie Rentals
Sink into the sofa and unplug with a free movie. You don't even have to leave the house to pick one up, if you don't want to.
Music
Listen to music online or blow out your playlists. With all of these free sources for music, you'll never run out of things to listen to.
Prescription Drugs
Many grocery store pharmacies fill antibiotics, heart meds, diabetic meds and prenatal vitamins for free. Check to see if any stores near you offer this service. If you can't afford a medication that you need, consider applying for a patient assistance program.
Phone Service
Hate to get your phone bill in the mail? Here's how to get free cell phone service.
Printables
Use my free printables to organize your home and your finances. You'll find everything from budget worksheets to meal planners and maintenance checklists.
Seeds
Growing your own food is a great way to cut your grocery bill. Maximize your savings by getting some or all of your seeds for free.
TV
If you'd like to ditch your cable bill, but you aren't ready to give up your channels, picture quality and other features, you should test-drive these free alternatives.
The gap between free and paid TV service is closing quickly. 
Vacations
When there's no room in your budget for a vacation, try one of these free vacation options. They're every bit as fun (maybe more so, since there's no money involved).