5 Fun Things You Can Do for Free
How to Have Fun without Spending a Dime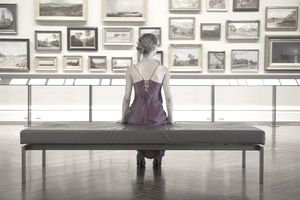 Don't let money stand in the way of your good time. Here's how to do all sorts of fun things for free:
Movies: Skip the long lines and the over-priced tickets by signing up to attend free movie screenings. You'll get invited to watch movies before they're out in theatres, and you'll even get a second free ticket to bring someone with you.
What's the catch? There really isn't one. You may be encouraged to tell your friends about the movie or asked to take a quick survey afterwards, but that's it.
Just go and have a good time, and let someone else pick up the tab. To get your name on the invite list, just sign up with a couple movie screening websites. and are good bets.
Plays and Concerts: Get your fill of live theatre and concerts by volunteering to be an usher. Once you help everyone find their seats, you'll be free to stay and watch the show. To land an ushering gig, just reach out to the venues in your area. Most will require you to undergo a brief training program and to commit to a certain number of shows per month, but really, that's like agreeing to watch a certain number of free shows each month!
Museums: Dodge the admission fee at your favorite museums by going on the right day. to 150 museums, science centers and botanical gardens on the first full weekend of every month. Just flash your card and your I.D., and you're in.
The program, scheduled for Saturday, September 27th, will also get you two free tickets to a participating museum. Want to visit a museum today? Just do a web search for free museums in your area, and you're bound to turn something up.
Zoos: Many zoos do a free zoo day once or twice a year during the off season.
Check your local zoo's website or call to find out if there are any free admission days coming up. If you bring a picnic from home, this could be a completely free outing. Want to enjoy even more free days at the zoo? Many parks also offer free admission deals on Father's Day, Mother's Day and Veteran's Day.
Classes: Learning something new can cost a lot or nothing at all. Look for free classes in your community, and explore a topic that you find interesting. offers free cooking classes for kids and adults. and run free building workshops, and that's just to name a few. Check your community calendar to see what's coming up.