WorldTempus - February Sweepstakes
Win a Designer Watch Worth About $1,150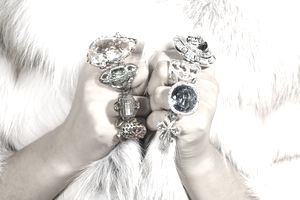 Description:
WorldTempus' February Sweepstakes is giving you the chance to win a stylish new watch. Enter and you could be the owner of an Emile Chouriet Alchimie watch worth about $1,150.
Sweepstakes Links:
Note: If the sweepstakes entry link doesn't work for you, try entering through the home page and looking for a link to the sweepstakes.
Category:
Jewelry & Fashion, Medium Sweepstakes, One Entry Sweepstakes
Eligibility:
Open to all,
Start Date:
February 01, 2018
End Date:
February 28, 2018 at 6:00 p.m. ET
Entry Frequency:
One time per person
Sweepstakes Prizes:
Prize: An Emile Chouriet Alchimie watch. (ARV: 1,080 CHF)
Additional Comments:
To enter, you must correctly answer some trivia questions about the watch.