Haggar - Hall of Fame Dads Contest
Nominate Your Dad to Win $5,000 or Other Prizes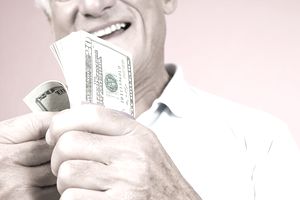 Description:
Does your dad belong in a hall of fame for all of the things he's done for you? If so, describe why with a photo, short video, or slideshow and you could win prizes for him from Haggar's Hall of Fame Dads Contest. 52 nominees will each receive Haggar clothing and more worth $1,000 while the grand-prize winner will choose between trips to one of two different Hall of Fame enshrinement ceremonies or $5,000 in cash.
Enter just once for your chance to win a prize your dad will love.
Sweepstakes Links:
Note: If the sweepstakes entry link doesn't work for you, try entering through the home page and looking for a link to the sweepstakes.
Category:
, , , , , , , Medium Sweepstakes,
Eligibility:
USA, 18+
Start Date:
February 01, 2018
End Date:
May 31, 2018 at 3:00 a.m. ET
Entry Frequency:
One time per person/email
Sweepstakes Prizes:
Grand Prize: The winner's choice of a trip to the 2018 Pro Football Hall of Fame Enshrinement Ceremony in Canton, Ohio, the Naismith Memorial Basketball Hall of Fame Enshrinement Ceremony in Springfield, Massachusetts, or a of $5,000.
(ARV: up to $7,550)
State Prizes (52): A Haggar blazer with custom Hall of Fame Dad patch, a J.M. Haggar suit, two pairs of Haggar pants, and an Emmitt Smith autographed football. (ARV: $1,000)
Additional Comments:
To enter, submit a photo, video, or slideshow (along with captions) that describe why your father belongs in the Dad Hall of Fame.
You can only enter once, but different members of the family can submit their own nominations for the same father.
One winner per state will be chosen on the basis of the results of a public vote (40%) and judges' scores of fit to the contest's theme (30%) and quality and emotional resonance of the entry (30%).
The state winners' entries will also be put up for public vote and then judged again on the same criteria to determine the grand-prize winner.