Cheap Solutions for the High Cost of College Textbooks
See How College Students Save Half or More on Textbooks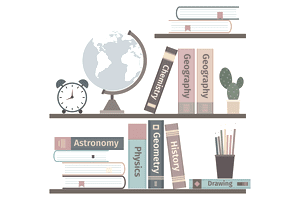 Are you stressing over how much it is going to cost for your textbooks this semester? With the cost of textbooks rising each year and students looking at possibly forking out an average of $1200 or more for books annually, there is a real reason for concern. However, despite the rising costs at a rate of 6.7 percent in the last 10 years, some students are finding ways to cut the cost by half or more.
Here is how they are doing it.
Government Mandated Changes
Most colleges used to release the list of required textbooks after students registered for a course. This gave students very little time to find less expensive ways to buy their books. But in 2010, the federal government ordered that textbook lists go out before registration. Many students side-stepped the college bookstores and began searching price-comparison sites and other online resources to find the very best prices.
Search for Open Textbooks
Defined by Dick Durbin of Illinois and Al Franken of Minnesota in Bill S.1704, the term '' means an open educational resource or set of open educational resources that either is a textbook or can be used in place of a textbook for a postsecondary course at an institution of higher education.
In the past four years, select colleges, educators, politicians, student movement groups and parents have voiced the need for students to be able to offset the rising book prices by supporting free open textbooks.
This option is particularly helpful when searching for less expensive solutions for introductory courses.
Open textbooks are available in print form, as an e-book or in an audio format. For a low cost, students can print a complete e-book, or select specific chapters or pages to print.
The open textbook option is by far the most affordable solution to the high cost of textbooks.
Popular Sources of Open-Source Textbooks
Compare Prices
Searching for the very best prices online is the next step savvy student shoppers are doing. The price-comparison sites will compare prices for new, used, e-Textbooks, and/or rental fees.
Price-Comparison Textbook Websites
: Compare prices on new, used, rental and e-Textbooks.
: Compare prices from online textbook stores with new, used and rentals plus get online coupons.
: Search for books by title, author or ISBN for new, used and out-of-print titles.
: Find textbooks for rent and get in-store pickup and drop-off from local bookstores.
CampusBookRentals: A good resource for inexpensive used textbooks.
: Offers a good selection at some of the lowest prices on rental books.
: One of the best sites for the lowest prices on used textbooks.
Buying Used Textbooks
Buying used textbooks is a popular choice among students looking to save because they have the option to buy the textbooks at 75 percent of the retail price of the new book, and then earn money back by selling it when the semester is over.
The biggest drawback in buying used textbooks, or buying textbooks with the plan to sell later, is that publishers often release new editions every few years in order to discourage the sale of used books.
Look for International Editions
The international editions of textbooks can save students 50 percent or more when compared to buying the U.S. editions. The main differences between the two includes:
Different ISBNs for the same book.
Numbering of pages sometimes differ.
Low paper quality on the international textbooks.
Soft covers on the international textbooks.
Supplementary materials (CDs, workbooks) may differ.
Illustrations may differ and the international illustrations are generally in black and white.
The differences may be annoying at first, but the price difference will likely offset the frustrations.
International editions can be found on eBay, craigslist.com, and through online bookstores including AbeBooks.com and Amazon.com.
Renting Textbooks
Another cost-effective way to save on textbooks is by taking advantage of rental programs that allow students to rent the textbook for the entire semester. Renting rather than buying a new textbook can save students up to 65 percent.
e-Textbooks
The best advantage of purchasing e-Textbooks is the convenience of having the book in a reader versus carrying around a book bag weighted down with books. The cost will likely run close to or even more than the new textbook.
Professors Help Students Save
As the cost of textbooks continues to rise, more college and university professors are getting involved in helping students find lower cost solutions. With publishers efforts to steer students away from buying and selling used textbooks by continuously publishing new editions for no other reason but for profit, professors are also having to constantly update their syllabus every few years. This can be a time-consuming project that is unnecessary. As a result, there is a movement among professors to abandon their relationships with the publishing companies and opt for course materials that can be found free online or through other innovative and cost cutting methods, such as print on demand options through college bookstores.

Robert Chambers, an adjunct assistant professor of English at Kennesaw State University, wrote "," in 2013, where he addressed the problems with textbook publishers and how he and other professors will select course materials in the future.
Hopefully, more professors will follow in Mr. Chambers footsteps.