Goodguys - 2017 Ford Performance Mustang Convertible Giveaway (Expired)
Win a Customized Ford Mustang Worth $10,000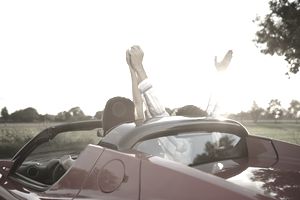 Note: This sweepstakes has expired, but you can find many sweepstakes with similar prizes on the Car Sweepstakes List.
Description:
Goodguys is giving you the chance to win a new car in their 2017 Ford Performance Mustang Convertible Giveaway. The winner will receive an as-is vehicle worth an estimated $10,000. This sweepstakes has expired.
Sweepstakes Links:
Sweepstakes Entry Form: https://www.good-guys.com/promos/mustang-giveaway
Sweepstakes Rules: https://www.good-guys.com/pdf/misc/2017_mustangrules.pdf
Sweepstakes Homepage: https://www.good-guys.com/
Category:
Car Sweepstakes, Big Sweepstakes, One Entry Sweepstakes
Eligibility:
Open to residents of the United States and Canada with a valid driver's license, 18+
Start Date:
March 10, 2017
End Date:
December 01, 2017 at 12:00 p.m. PT
Entry Frequency:
One time per person/email
Sweepstakes Prizes:
Grand Prize: A customized 2017 Ford Mustang convertible, provided as-is. (ARV: $10,000)
Additional Comments:
Alternate entry in person at the 2017 Ford Performance Convertible Mustang booth at each Goodguys Event. See rules for more details.
You can enter once per entry event and once online for a total of 21 maximum entries.
One entry will be selected as a finalist from all of the people who entered at each event. One finalist will also be randomly selected from all online entries, for a total of 21 finalists.
The grand-prize winner will be randomly drawn from among the 21 finalists.