What You Need to Open a Bank Account
Get Prepared and Get it Done!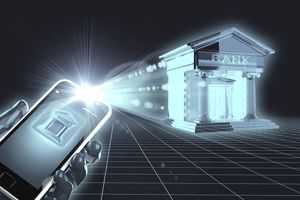 Opening a bank account is one of those tasks that needs to be done—but it's not exciting. Plus, it's not something you do every day, so you may be uncertain about how to do it: What information do you need, and how do you know which account is best?
Whether you're opening your first account or your fiftieth, the goal is to get the task completed as quickly as possible and move on to more enjoyable things on your to-do list.
The tips below should help you get up and running fast.
Make Sure You Open the Right Account
Switching banks and opening new accounts is not easy, so make sure you only need to do it once. Get familiar with different types of accounts and pick the ones that meet your needs.
Savings accounts are best for holding money and earning a small amount of interest. You can't really spend money from those accounts (unless you withdraw cash), but you can move funds to a checking account for spending.
Checking accounts are for everyday spending and paying bills. Even if you never write a check, you should get a debit card that you can use online and in stores. Plus, billers like to pull funds from checking accounts, and your employer may want to send your wages to a checking account.
Money market accounts let you do limited spending while also paying interest—often more than you'll earn in a savings account.
Differentiating features: Most banks and credit unions offer similar products, including basic checking and savings accounts. A few key features can make the difference between a bank you'll want to break up with and one that you'll stick with for years, so determine what those features are before you decide on a bank.
Be fee-savvy: Costs are also important. It's harder to build up savings if you pay hefty fees to your bank— and you'll just feel cheated. Free checking is not dead. Get familiar with the worst bank fees (and learn how to avoid them).
Safety first: Of course, you'll only want to bank where your money is protected by FDIC insurance (or NCUSIF coverage if you use a credit union).
What You Need to Open an Account
Now that you've chosen the right account, it's time to complete an application. In many cases, this can be done entirely online. However, some banks require you to print the application (or at least a signature card) and mail it in. With others, you might need to visit a branch in-person.
Get the following items handy for your application (you want to get this done in one shot so you can move on to more important things):
Social Security Number (SSN) or other Taxpayer Identification Number (TIN)
Date of birth (see below if you're under the age of 18)
Your physical address (you can also use a separate mailing address, but a physical/street address is required under federal law)
Identification (a driver's license, passport, or other government-issued ID)
You might also need a secondary form of ID. Contact your bank or read through the documentation for any other requirements.
Under 18? If you're under 18 years old, you'll need somebody over age 18 to open the account with you. You still might be able to use a debit card and online banking, and you can eventually get your own account. But banks need at least one adult on an account to get you started. With some banks, it does not need to be a parent—any trusted adult will do.
Joint accounts: If you're opening a joint account of any kind, you'll need the personal information for all of the accountholders and a signature from each of them.
It's best to get everybody together in one place to complete the application.
Initial deposit: You'll also need to fund your account. Ask your bank what the minimum is to open the account. At many credit unions, it's $5 to $25. At online banks, there's often no minimum initial deposit. In addition to the minimum to open, watch out for ongoing minimum balance requirements, which can result in monthly fees. To make your initial deposit, you can bring cash in-person, write a check to the account, fund it with a debit card, or link a different bank account for electronic transfers between banks.
Credit unions: Credit unions are similar to banks, but they are "member" or customer-owned institutions. To open a credit union account, you need to qualify by sharing a characteristic with the other members in the group. That might be the city you live in or the industry you work for. Just ask local credit unions what it takes to be a member, and they'll explain. It's easier than you might imagine to qualify for most credit unions.
Credit unions are similar to banks in terms of the products and services offered, and they also have federal deposit insurance. National banks have wide-ranging branch and ATM networks, but even small credit unions can serve you across the country with shared branching. For more details on credit unions, see how they compare to banks.
Business accounts: To open an account for a business, you'll need additional documents because of the entity's ownership. For example, you may need documents related to the formation of your business (articles of incorporation, for example) and a corporate resolution authorizing the new bank account. Note that banks often have different fee structures for banks, so you might need to shop around for an inexpensive business account. For ideas, see How and Where to Open a Business Checking Account.
Your Financial History
You don't need a squeaky clean history for a bank account, but it helps. Many banks check your credit to see if you've had problems repaying loans in the past. These credit checks are usually "soft" pulls that do not damage your credit—but it's best to ask if you're concerned. You don't necessarily need good credit to get a bank account, but having bad credit can sometimes lead to denials. If that's the case for you, look into prepaid debit cards as a temporary substitute for a bank account, and improve your credit so that you can use real accounts within a few years.
If you've had problems with checking accounts in the past such as repeated bounced checks and negative balances, you might have a hard time opening an account. Banks check databases such as ChexSystems to decide whether or not to open accounts. If you've got negative items in your ChexSystems reports, you'll need to search for banks that offer "second chance" accounts.
Other items from your history might or might not be a problem. If you've been convicted of a felony, it depends on the type of felony and the bank. For example, financial crimes (such as money laundering) can prevent you from getting an account, while other felonies might not matter.
Up and Running
Once that your account is open, make sure things to go as smoothly as possible for you: