Breakout Nations: Where to Invest Next
In Pursuit of the Next Economic Miracles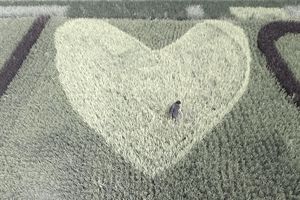 Breakout Nations: In Pursuit of the Next Economic Miracles by Ruchir Sharma. 
If you thought all emerging markets were alike, think again. That may have been true when commodity prices were rising, but the way each emerging market country handled that bonus now makes a difference in how they will do going forward. Read this book, then adjust your investments in emerging market stocks and bonds.
The author, Ruchir Sharma, is an emerging market fund manager for Morgan Stanley Investment Management.
He manages $25 billion in emerging market assets, so he puts his money where his mouth is. He travels about one week a month in a different market and then writes articles about his findings in Newsweek, the Wall Street Journal and the Economic Times. He's summarized his findings in this book.
Emerging markets are typically those found in the MSCI Index. This tracks 21 countries, including Brazil, Chile, China, Colombia, Czech Republic, Egypt, Hungary, India, Indonesia, Korea, Malaysia, Mexico, Morocco, Peru, Philippines, Poland, Russia, South Africa, Taiwan, Thailand, and Turkey. Here's Mr. Sharma's take on most of them.
Breakout Nations
China - There will be a controlled economic slowdown, which will impact all the countries that depend upon it for trade. Aging labor force. See China Economic Growth,  China's Reforms, U.S. Debt to China.
Czech Republic - Growing quickly to become a rich nation.
Debt free. Strong financial sector and exports to Germany. Part of EU but not the eurozone, so it can deflate its currency when needed.
Indonesia - Best-run large commodity economy. Enough domestic population to keep demand humming, exports only 25% of GDP. Enough domestic savings to fund investments, low debt.
Easy to do business.
Korea - KOSPI index is a reflection of global trends because Korean companies are major players in industries around the world. Gotten away from crony capitalism. Prepared to absorb North Korea and its workforce if (when?) it falls. Manufacturing powerhouse. "The Germany of Asia."
Poland - Wasn't affected by 2008 financial crisis. Debt free. Creating jobs. Domestic market is large enough to create economic growth. Sweet spot - benefits of EU trade agreements, but can keep its own currency. The conservative PIS party took power on October 25, 2015. If it curbs liberty and focuses on keeping power too much, that could slow economic growth. (Source: "A Conservative Enigma," The Economist, October 31, 2015)
Sri Lanka - Highly literate workforce, located on shipping lanes, government investing in infrastructure and training. 
Taiwan - Manufacturers supply parts for foreign companies. Still a strong economy, but falling behind Korea. Forty percent of exports are to China and Hong Kong. Tsai Ing-wen elected in 2016. Promises to become more independent of China. Wants to promote bio-tech, web-connected devices, and medical research. industries. (Source: "Taiwan's New Leader Inherits a Mess," Bloomberg, January 21, 2016.)
Turkey - Successful Muslim nation. Too dependent on foreign direct investments. Could benefit from its geographic location, with trade to Europe and the Middle East. Young workforce. Turkish lira has fallen 43% against the U.S. dollar since 2010. That makes dollar-denominated debt expensive for local companies. Public debt is 50% of GDP. Imports a lot of oil. Low oil prices help its current account deficit. (Source: "Feeling Green," The Economist, March 21, 2015.)
Potential Is There, If...
India - Potential for huge growth, thanks to education and young workforce,  is hampered by crony capitalism and increased welfare spending. If only India would get its act together!
Mexico - Too dependent on exports to the United States. Economic growth benefits a handful of tycoons. Drug violence and police corruption force many Mexicans to emigrate, rather than stay and create a better society.
Nigeria - New President could take advantage of oil wealth to boost economic growth for its severely poor population. "Nollywood" produces more movies than Hollywood.
Philippines - Political instability. Tycoons, corruption hinder creation of new businesses. Not enough infrastructure investment. If President Aquino can manage well, young workforce and natural resources could boost economy.
Thailand - Political instability, too much welfare spending. Businesses are afraid to invest. New President could turn things around.
Hot Messes
Brazil - Too dependent on commodities for government revenue. Created a welfare state it can't afford. Taxes equal 38% of GDP, highest in emerging world. Poor infrastructure, low spending on education, too many trade barriers. High inflation thanks to depreciating real. Companies have built up dollar-denominated debt. As the real falls, this debt becomes more expensive to pay back. (Source: "Feeling Green.)
Hungary - High unemployment, high interest rates, high taxes, high debt. 
Malaysia - Too much government spending, high reliance on commodities. High unemployment of young workforce.Foreign direct investment is falling.
Russia - Too dependent on oil revenues. Putin has ignored economic fundamentals in his focus on holding onto his power. Its workforce is aging. Doesn't have the political will to create a sustainable economic future. 
South Africa - Apartheid is gone, but whites minority still controls most of wealth. Local companies took on too much dollar-denominated debt. Currency has depreciated against the U.S. dollar, creating inflation. (Source: "Feeling Green.")
Vietnam - Political leaders don't really understand economics. Needs infrastructure, too much credit to unworthy businesses, inflation. Poorly trained labor force. South Vietnamese excluded.
Commodities
Since many emerging market countries are export-driven, Sharma devotes a chapter to commodities. Basically, recent high prices for gold, oil and other natural resources were driven by traders, not by supply and demand. These traders were themselves driven by low, cheap credit which made borrowing easy and saving a waste of time. 
The Federal Reserve created an asset bubble by keeping interest rates so low for so long, and by creating $4 trillion in new credit through its Quantitative Easing program. This was intended to create economic growth by allowing new business creation, but banks didn't use the credit to lend. Instead, speculators used it to drive up commodities prices.
Now that those prices are dropping (and investors have turned toward the stock market), it's hurt emerging market economies. Only those that have invested in their domestic businesses, infrastructure and labor force will do well going forward. Falling commodity prices will also help countries like India, Turkey and Egypt, who import these natural resources.
The United States
Even though this book is about emerging markets, Sharma assesses the U.S. economy. Its strength in technology, thanks to Silicon Valley, is boosting productivity and economic growth. U.S. companies are leaders in software, mobile technology, social media and the internet. These goods and services are in demand from the smallest African village to the largest megalopolises in the world.