All About a Real Estate Counter Offer
Why a Counter Offer Can be a Bad Idea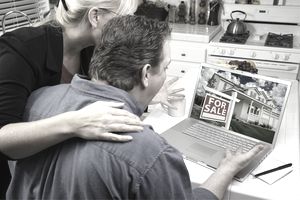 What Constitutes a Real Estate Counter Offer?
A real estate counter offer is generated by a home seller after a buyer has submitted an offer to purchase and the terms are not agreeable to the seller. Typically, a counter offer states that the seller has accepted the buyer's offer subject to the following particulars. The following particulars can address such items as:
Total consideration (generally a higher price)
Increasing the size of the earnest money deposit
Refusals to pay for certain reports or fees
Changing service providers
Altering closing or possession date
Excluding or adding personal property from the contract
Modifying contingency time frames
Early release of deposits
Including amendments or addendums
Fixing a buyer's agent mistake

What's a Normal Number of Counters to Expect?
Just as a seller can submit a counter offer to a buyer, a buyer can counter the seller's counter, which will then become a counter-counter offer or Buyer Counter Offer #1. There is no limit to the number of counter offers that can be submitted back and forth. Here is a real example of five counters on a property listed at $415,000 in California. The buyer had submitted a lowball offer at $400,000. This was the result:
Counter Offer #1 from Seller to Buyer
Seller counters sales price to $412,000. Washer and dryer included without warranty.
Buyer Counter Offer #1 to Seller
Buyer counters sales price to $405,000. Washer and dryer included without warranty.
Seller Counter Offer #2 from Seller to Buyer
Seller counters sales price to $409,900. Washer and dryer excluded from sale.
Buyer Counter Offer #2 from Buyer to Seller
Buyer counters sales price to $407,500.
Washer and dryer to remain as personal property.
Seller Counter Offer #3 from Seller to Buyer
Seller agrees to sales price of $407,500. Refrigerator, washer an dryer excluded from sale.
Finally, the buyer accepted the fifth counter. Phew.

How is a Counter Offer Rejected?
The seller is not required to respond to an offer in California. Does that surprise you? Of course, it doesn't mean that the brokers might not have earned a commission if the seller refuses to respond to a full-price-and-terms offer. The brokers might still demand payment, if the listing allows it. California listings do not, by the way. A non-response doesn't necessarily alleviate the seller's responsibility to the broker. Here are the most common ways to reject an offer:
Many purchase contracts provide a spot near the bottom for the seller to initial that the offer has been rejected.
Sellers can also write "rejected" across the face of the contract, initial and date it.
Most offers specify a date of expiration of offer in the event the seller elects not to respond.
The listing agent can email the buyer's agent to communicate the fact that the seller will not respond because the offer is unacceptable.
Generally, sellers are not required to formally reject an offer in writing.

What About a Multiple Counter Offer?
Depending on your specific state laws, sellers may or may not be able to issue multiple counter offers. In California, it's fairly straight-forward. Sellers can counter more than one offer and each counter can be different. Even if one of the buyers accepts the seller's counter under these circumstances, the seller does not have to accept the buyer's acceptance.
An experienced agent is your best bet if you're dealing with a multiple counter offer. They can be tricky and fairly complicated.

How is a Counter Offer Accepted in Real Estate?
If the counter offer is issued by the seller, the buyer can simply accept the counter and deliver it back to the party designated to receive it. Time is always of the essence. Counter offers contain an expiration date, just like purchase offers, which means the seller can accept another offer while the buyer is deciding whether to sign the counter offer.
If that happens, typically the seller will withdraw the counter offer.
When I've called agents to find out availability of property and whether any offers have been received, it's very common (especially in seller's markets) to hear, "We have a counter out." Some agents would feel discouraged at that news. But I've snatched homes out from under the noses of competing buyers by immediately submitting an offer from my buyer while the counter "was out."
What commonly happens in these situations is the seller accepts the second buyer's offer and then simply withdraws her counter offer from consideration, kicking the first buyer out of the game. In fact, I bought my house in Hawaii that way. There was a counter out when I decided to make my offer. I offered list price because I did not want the seller to send me a counter.
At the time of writing, Elizabeth Weintraub, CalBRE #00697006, is a Broker-Associate at Lyon Real Estate in Sacramento, California.